TOEFL
Measures the ability of non-native English speakers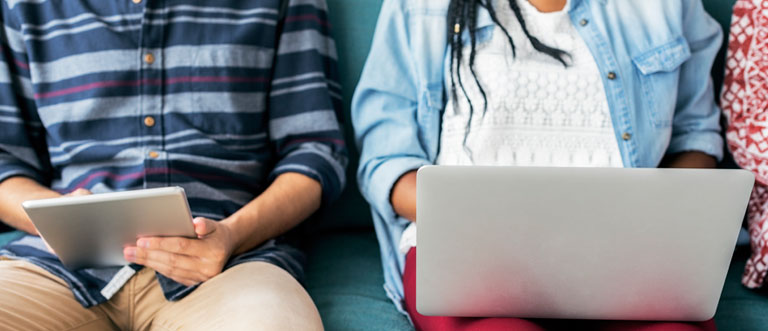 ABOUT THE TOEFL® TEST
The TOEFL test measures the ability of non-native English speakers to communicate in English in an academic setting. It accurately measures how well students can read, listen, speak and write in English in the college or university classroom.
TOEFL testing takes place in more than 165 countries, and TOEFL scores are accepted by over 8,500 institutions and licensing agencies and immigration services around the world. More institutions accept TOEFL scores than any other English-language test, and over 27 million people have taken the test since it began in 1964. The TOEFL test is the one test that can take you anywhere.
Scoring well on the TOEFL® iBT means students can be eligible for admission to virtually any school in the world, including top colleges and universities in the United States, United Kingdom, Australia, New Zealand and Canada.
WHO SHOULD TAKE THE TEST
Many American and English-speaking colleges and universities require non-native speakers of English to get a certain score on this test before they are admitted into their actual academic programs. In addition, foreign born professionals frequently need a TOEFL score for certification to practice their profession in the United States or Canada.
Proficiency in English is essential if you are to follow class discussions and complete the reading and writing assignments in most college classes. In many courses, you may also be required to deliver oral presentations. And if you are applying to a graduate program, you may be given a position as a teaching assistant, which means you will be expected to help undergraduate students with their schoolwork, instruct them, and grade their assignments. In order to ensure that you can succeed even though you are not studying in your native language, and that you will be a competent teaching assistant if you are applying to graduate school, colleges and other institutions may require you to take the TOEFL. To determine if you need to take the TOEFL, you should contact each institution to which you are applying for admission.
The TOEFL® is administered worldwide by Educational Testing Service (ETS).
Novus Advantage:
Intensive test-taking strategies to develop language ability in both receptive skills (listening and speaking) and productive skills (speaking and writing)
Full-length TOEFL iBT practice tests to identify strengths and weaknesses and assess improvement in each section.
Small classes, flexible timings
Specialized curriculum
Most experienced Instructors
Comprehensive overview of the four skills
Grammar and Vocabulary review/expansion.
OVERVIEW OF THE TEST
The entire TOEFL iBT will take approximately four hours to complete and all test sections will be completed in one day. The first test section is Reading, followed by Listening, Speaking, and Writing. There will be a ten-minute break after the Listening section. After completing a section of the test, you will not be able to return to that section to finish or change your answers.
Test takers can register online at www.ets.org/toefl/info/register, or by phone or mail.
The TOEFL is a timed test that consists of the sections listed here with the format:
Format of TOEFL iBT Test
Features
Test Details
Skills tested

Listening
Speaking
Reading
Writing

Total time
Approx. 4 hours
Integrated tasks
Yes
Computer adaptive.
Not computer adaptive. Each test taker receives the same range of questions.
Reading
3-5 passages from academic texts

Approximately 700 words long
Includes multiple-focus passages (compare/contrast, cause/effect)
12-14 questions for each passage

Time: 60-100 minutes
Score scale: 0-30

Listening
4-6 lectures, some with classroom discussion

each 3-5 minutes long, 6 questions each 2-3 conversations
each 3 minutes long, 5 questions each Time: 60-90 minutes

Score scale: 0-30

Speaking
Six tasks

2 independent tasks – express an opinion on a familiar topic
4 integrated tasks – speak based on what is read and heard

Up to 30 seconds to prepare the response
Up to 1 minute to respond
Time: 20 minutes
Score scale: 0-4 points; total of ratings converted
to 0-30 score scale

Writing
Two tasks

1 integrated task – write based on what is read and heard
1 independent task – support an opinion on a topic

Time: 50 minutes

20 minutes for integrated task
30 minutes for independent task

Score scale: 0-5 points; total of ratings converted
to 0-30 score scale
Interpreting Your Scores
Your scores are based on your performance on the questions in the test. You must answer at least one question each in the Reading and Listening sections, write at least one essay, and complete at least one Speaking task in order to receive an official score. You will receive 4 scaled section scores and a total score:
Reading (0-30)
Listening (0-30)
Speaking (0-30)
Writing (0-30)
Total Score (0-120)
In addition to numeric scores, your test taker score record will include performance feedback that indicates your performance level and a description of the kinds of tasks that test takers within that specific score range can typically do.
Validity
TOEFL scores remain valid for 2 years after the test date. Because language proficiency can change considerably in a relatively short period of time, TOEFL scores more than 2 years old cannot be reported or verified.