Study in UK
We provide all type of assistance to get study visa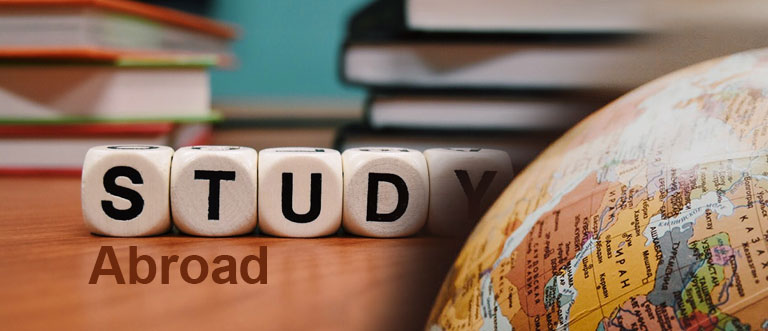 Popular Destination
Every year there takes place almost a mass exodus of Asian students, who leave their native shores for the pursuit of higher studies in Europe and America. One of their favourite destinations happens to be the United Kingdom.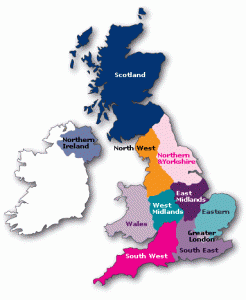 Why Britain?
UK qualifications are recognised by employers and organisations worldwide
The UK education system has a reputation for quality standards at all levels with many institutions considered to be among the best in the world for teaching and research
UK courses encourage independence, creativity and self-reliance: the kinds of qualities that employers around the world are looking for
Degree courses last three years (not four as in many other countries), and master's degree courses can take one year (not two), dramatically reducing your costs
A safe environment, established support services for international students and likely access to free healthcare
Thousands of scholarship opportunities
A fun and friendly student culture
Opportunities for part-time and vacation work in the UK as well as organised work placements at leading businesses as part of courses
A base for exploring historic parts of the UK and mainland Europe
Experience of living as part of a multicultural society
Education System
Under Graduate Courses
The Bachelors Degree (B.Sc., B.A., etc) is of three years duration and is generally awarded with honours. Honours can be single or joint. In the first year (level-1) of joint honours course students study three subjects of the degree together with a third subject which is 'elective' and chosen from a range of subjects. The joint honours program generally offers a considerable measure of flexibility to the students in the sense that at the end of first level it allows them to drop one of the original subjects in favour of the 'elective' or to apply to change for single honours or a major-minor program (here more emphasis is laid on one subject and the other is subsidiary) in one of the three areas studied. The professional undergraduate courses like engineering are of 4-year duration.
Entry to a degree course requires completion of GCE A-level (General Certificate of Education) or Scottish Higher Courses or a BTEC National Diploma (Business and Technology Education Council), in the subject to be pursued. If education acquired by an Indian student is not considered enough for admission in undergraduate course then for such students bridging courses, of one academic year are offered by universities, further education colleges and independent colleges.
Vocational Courses
Those wishing for vocational qualification, for example in the area of Travel and Tourism or Business and Finance, could study for BTEC Higher National Diplomas (HND) in a relevant subject. The National Diploma is equivalent to A-Level and of two years duration. HND is generally of 3 years duration and includes training in the industry. These diplomas can be studied at 'further education colleges'. After completing HND sutudent can either take up a job or enter a degree course in its second year.
Post Graduate Courses
Postgraduate diplomas courses are offered in vocational subjects and are generally of 9 months duration. Postgraduate degrees are of two kinds -'Taught Masters' and 'Research Masters'. Taught Masters Degree usually takes 1 year to complete and `Research Masters' takes 2 years and culminates in dissertation by the student. Post Doctoral programs can also be pursued and take around 3years.
Entry Requirement
Before you travel to the UK, you must have a valid passport (or a valid national identity card if you are an EEA national). In some countries, it may take several months to obtain a passport, so don't leave this to the last minute. You may also need to arrange 'entry clearance' – permission to enter the UK – in advance.
There are two different types of entry clearance:
Visas Entry Certificates
If you are not from the European Economic Area (EEA), you'll need to check that you fulfil the following requirements in order to enter the UK as a student:
You must have been accepted by a university/college, private institution or independent school
Your course must be full-time one at a single institution, with a minimum of 15 hours of organised, daytime study per week
A letter from your new school, college or university, on their official headed paper, to state that you have paid your deposit and/or tuition fees
You will need to show that you can pay for your course, living expenses and support your family if they are with you, without working in the UK or claiming welfare benefits.By way of evidence, the immigration officials prefer a bank draft as this is the most difficult to forge and can be checked with the issuing bank
You will have to show that you will not have recourse to public funds. The longer your proposed stay, the more convincing your financial credentials will need to be
Unless your course lasts more than six months, you must not plan to work in the UK, other than do part-time and holiday work
. When your course ends, you and your family must plan to leave the UK.
Select A College
First, it is important to choose the right course. In Britain, the universities have much to offer, with a great diversity of more than 30,000 undergraduate programmes and over 2,000 taught postgraduate programs and research options in all subject areas, probably a wide a choice as anywhere in the world. At undergraduate level, there is a vast range of non-vocational degrees across all subject areas, plus an increasing variety of courses leading to specific careers and professional recognition, which sometimes include work placements.
There are now increasing numbers of modular degrees offering a wide choice of topics, as well as the traditional, single subject degrees, with some courses providing specific combinations of subjects. For example, it is often possible to combine study in a particular speciality with another subject which might widen future employment prospects, such as a European language, business, computing or psychology programme. Most undergraduate courses in the UK last for three or four years. Some institutions offer a pre-degree foundation course, to help students coming from a different educational system to prepare for entry to a UK degree course. At the graduate level, there are several one or two year taught master's degrees to choose from, as well as wide opportunities for doctoral study.
All institution produce their own literature, which will describe their courses and facilities. However, for an overall picture of what is available in the UK, a good first step is to consult the UCAS University and College Entrance Guide for undergraduate course information, or the CRAC Directory of Graduate Studies. Your local British Council Office will also be able to give you good advice about studying in the UK.
The type of institution and its location
Secondly , it is important to consider the type of institution and its location. Again, the UK can offer a wide range of options, with now some 200 higher education institutions, including some 90 universities. Some, like Oxford, Cambridge and Durham, have long traditions. Indeed, Oxford, as the oldest university in the English-speaking world, welcomed one of its earliest overseas students, St. Emo of Friesland, in 1190. Others were founded in the 19th century, whilst more have been established over the past forty years as part of the expansion and development of the higher education sector. There are opportunities to study in large cosmopolitan cities, smaller regional towns, and on-campus sites inside or outside of urban centres. Indeed, several universities make a great deal of the social and community life they can offer. British universities offer outstanding library and laboratory facilities for research students, as well as the opportunity to work with academic staff at the leading edge of research in their field. Institutions will be able to provide information about the numbers of students enrolling in a particular subject area.
Application Procedure
For many would-be students this is actually quite a daunting experience. Many university and college application forms are not as user-friendly as they could be,as a result the students end up confused.
Getting the application form
If you have received a prospectus or other information from a university or college you will probably have received an application form as well (for postgraduate not undergraduate students). If they didn't send you one, you should question how serious they are about taking you as a student! Many institutions now have their application forms on their web site, and you should be able to download a form or even apply electronically.
Alternatively, you should be able to get an application form from your local British Council office. The Education Counselling Service (ECS) will have a variety of forms – institutions own forms, standard ECS forms for either postgraduate or undergraduate study.
Some universities and colleges also have what they call a pre-application form. This is so that potential undergraduate students can make an application to the institution in advance of submitting an application form. This is a quick way to find out whether your chosen university or college is able to offer you a place.
Completing the form
If possible, try and word-process or type your application. Put yourself in the position of the person who will be dealing with your application. He/she will have to read through hundreds of applications every day, and if he/she cannot read your writing your application will be delayed or even rejected.
Unfortunately, many application forms cannot be typed, so you will have to hand write it. The golden rule is not to fill in the form until you are absolutely sure you know what you are going to say. The best thing to do is to make several photocopies of the form and have a few practice runs.
Complete the form in black ink – no other colour. Your form may well be photocopied at the institution and black is really the only colour that photocopies well. If your handwriting is untidy, or you think it may be difficult for somebody to read, then print it very carefully – in other words write each letter separately and don't try and join them up. Do not print everything in block capitals – documents entirely in capital letters are quite difficult to read.
What to write
Give as much information as you can. Make sure you give full details of your education so far, complete information on the courses you have taken, the examinations you have passed, and the examinations you are due to take.
If you are applying for a postgraduate course, and work experience is relevant to the programme, then make sure you give full details of all the your jobs.
There may well be sections that require more than factual information. For example, you may be asked to say why you want to take a particular course, or why you want to go to that particular university or college. Don't try and be clever and flatter the institution – it won't get you anywhere. So don't say something like, "I want to go to your university because it is a famous university". Much better to say something about your career and how the particular aspects of the course fit with your future plans and your interests.
What else to send?
Sometimes the application form may not be big enough for you to give all the information you'd like the institution to have. If this happens continue your information on a separate piece of paper, but make sure you fix it to the application form (staple it – don't use paper clips), and at the top of each piece of paper put you name and the course you are applying for. This is a safeguard just in case your papers become separated.
You should also enclose with your application forms copies of any qualifications and transcripts of results. Send photocopies only – never send the originals. If your certificates and transcripts are in a non-European language then it is a good idea to provide a translation as well.
It is helpful, but not essential, to have the copies authenticated by the British Council. For a small fee the British Council will make the copies for you and stamp them to say that it has seen the originals.
Sending your application
Make sure you keep a copy of your application. Not only is it useful if the original should get lost, but if you subsequently want to make other applications you can refer back to see what you wrote on your first application.
How you post your application will depend on how reliable you feel is your country's postal system. If it is unreliable then you may feel better sending it by registered post or even by courier.
The long wait?
How long should you wait for the answer to your application? Set yourself a date by which time you expect to receive an answer. Be realistic – post from some countries can take up to ten days to arrive in Britain and vice versa. Most institutions will try and turn around applications in the shortest possible time, but this can still be a week or so in the busy periods.
In most cases you should get an answer in a month to six weeks. If the time goes beyond six weeks then it is worth sending an e-mail to find out the progress on your application. Think twice about telephoning as it may take a while to get through to the right person, and then he/she will have to check on your application out of hundreds or thousands in the system – it could prove to be a long call.
Fee & Financial Aids
Course Fees
Course fees vary a great deal from one university to another, and different courses at the same university can charge different fees. For example, a one-year master's course in computing at Sheffield University costs £2,840. At the University of Essex the fees are £3,395, while at the London School of Economics, master's course fees are a minimum £6,288 and most are £9,684. MBA degrees at all institutions generally cost more, typically between £7,500 and £20,000. Research degrees including PhDs and MPhils attract annual fees in the region of £2,700.
Bursaries
Most universities offer some bursaries for PG students. These may be tied to one department or held centrally. It is always worth asking the institution course organiser and registrar whether they have any suitable bursaries for which you might apply.
The Directory of Grant-making Trusts and The Grants Register, both available in good careers libraries, provide an excellent source of organisations that provide funding for a vast range of activities. If you find one that matches your circumstances an application for funding is definitely worthwhile. Most offer hundreds rather than thousands of pounds. An approach to your local Rotary Club may also be fruitful.
Student Visa
To get a student visa you need to contact your local British Embassy, High Commission or Consulate. Complete the form carefully, and then submit it to your local British Embassy or High Commission along with the following:
Documents that are required for a student visa:
Completed visa application form (IM2A and IM2S) with two passport size photographs.
Valid passport (in original)
Visa Fee (non- refundable)
Letter of unconditional acceptance from a UK institution for a full time course
Proof of funding (ie bank statement, details of securities held, chartered accountant's certification, I Tax clearance, letter from sponsor etc.)
Attested copies of education certificates and English language test (IELTS) score sheet (if applicable)
Proof of accommodation in the UK
The application process is normally quick and straightforward. It often only takes 48 hours to process an application – and help is available when you fill in your form. If the visa office needs to interview you, this will normally be done within a week. Even if you do not need a visa, you will still have to show the UK immigration officer that you meet all the requirements for entry, so be sure to have all your paperwork in your hand luggage.
If you entered the UK as a tourist you will not be able to get your tourist visa changed to a student visa in Britain. You will have to leave the country, and re-apply for a student visa before re-entering.
Additional Regulations for international students (immigration, fees):
www.dfee.gov.uk/international-students/vaetuk.shtml www.dfee.gov.uk/gfees/readyreck100.doc www.ukcosa.org.uk/pages/pub.htm
Accommodation UK
Finding a suitable and affordable accommodation can be difficult and frustrating experience, but with some forward planning and advice,the task of finding somewhere to live in another country can be made a lot easier.
Before you start looking for houses or rooms it's a good idea to identify which areas you need to be looking in. The college or university that you are going to study in should be able to give you a list of areas that are close to where you are going to study. They may even have lists of landlords that deal especially with foreign students. This is often the best way to get accommodation, as overseas students very often get the nicest houses.
Other options are that you could phone a few letting agencies or look through a website such as loot.com to give yourself some idea of the types of accommodation and the prices in those areas.
Please don't be shocked at the rent being charged, especially if you are looking in London.
Work While You Study
Since 21 June 1999, international students with the employment restriction stamp can now work part-time during term-time (up to twenty hours a week) and as many as they like during vacations without needing to apply for permission, provided:
They are not engaging in business, self employment or the provision of services as a professional sportsperson or entertainer.
They are not pursuing a career by filling a permanent full-time vacancy.
Students with prohibitions on working stamped in their passports are not allowed to work under any circumstances. Since the changes above are recent, you may come across employers who need confirmation of the new arrangements. Please refer them to the DfEE website or to their local Job centre, who will be able to give them a standard letter outlining the changes.
Can my earnings be taken into account when making immigration applications?
As part of the Government's recent initiative to attract more international students to the UK, earnings from guaranteed part-time work at a publicly funded institution of further or higher education in the UK where you are studying can only be taken into account when assessing whether you can meet your expenses in the UK if:
You are / will be studying at a publicly funded institution of further or higher education.
Your institution is providing and guaranteeing employment.
It has provided details of how much you will earn.
A letter from your institution will be required confirming the above to assist your application for entry clearance to the UK, or permission to enter / remain in the UK.
This new provision also applies to sandwich course students where the institution is able to guarantee that work will be available and can confirm how much the student will earn.
Our Services
Active Assistance in
Selection of Universities
Admission in Top Notch Universities
Documentation
Assistance in Scholarship
Financial Aid
Travel and Stay
Intensive Assistance in
Facing Visa Interviews
Stress Management
Interpersonal Interactions
Acculturations