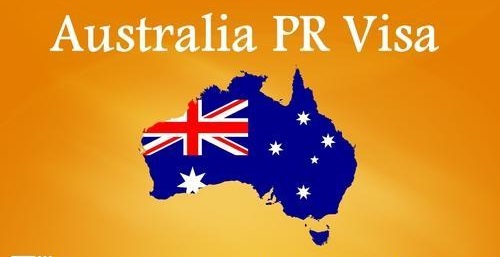 ABOUT AUSTRALIAN PR:
Australia is one of the best countries to apply for permanent residency.To obtain a PR using your Skills, you will need to apply for either the Skilled Independent Visa (subclass 189) or the Skilled – Nominated Visa (subclass 190). The Skilled – Nominated or Sponsored (Provisional) visa (subclass 489).
To apply for most of these permanent residency visa, you need to follow a point based immigration system.The point based immigration system of Australia determines your eligibility for PR visa based on the points you score for key selection factor i.e.; age, Language Proficiency, Work Experience, Education etc..
Since we applied for the subclass 189, the focus of this Step-by-Step process will solely be on this visa type. Here it goes.
10 Step Process to Obtain Skilled Independent Visa (subclass 189):
Step 1: Find your skill from the SOL (Skilled Occupation List)
Step 2: Check existing Points
Step 3: Check your Assessing Authority for Special English Requirements
Step 4: Register for English Test and Obtain Results
Step 5: Submit and Obtain your Skills Assessment
Step 6: Submit your EOI online
Step 7: Lodge your PR Application and Upload Documents
Step 8: Obtain Medical Clearance and Submit
Step 9: Complete and Submit Form 80
Step 10: Obtain Certificate of Clearance and Submit
Step 11: Wait for PR Grant
BENEFITS OF AUSTRALIAN PR:
You as an applicant can work full time
You can take your spouse & children along with you
Your Spouse can work
Children get an education free of cost till 18 years of age in a reputed public school
Health Care benefits
If you are unemployed in the country then you can avail the unemployment benefits
A Permanent Resident multiple entry visa for family valid for 5 yrs.
Benefits for Spouse to work from day one which even H1B doesn't allow.
Pursue Higher Education at a Fee of Local Student, which is 3 or 4 times less than what you pay as International students.
Get eligible to apply for a citizenship after staying there for 3-4 years.
Being an Australia PR Citizen one can work in New Zealand and visit about 90+ countries without applying for any visa
Citizenship by birth: Children born in Australia automatically acquire Australian citizenship if at least one parent is an Australian citizen or permanent resident at the time of the child's birth.
Children born outside Australia to parents who are not Australian citizens do not automatically acquire Australian citizenship, nor are they eligible for citizenship by descent.Children born outside Australia to permanent resident parents will need to apply for and be granted a permanent visa to be able to enter and remain in Australia with their parents.Most children born outside Australia to permanent resident parents will need to apply for a Child (subclass 101) visa.
All people who apply for a Child (subclass 101) visa, including applicants who are the children of permanent residents, must meet the eligibility requirements and pay the associated charges for the relevant visa.
MINIMUM REQUIREMENTS:
Should be Graduate / Diploma, P.G Degree / PhD.
Point based system should get at least 60 points
Minimum 3 years of experience in relevant field (Depend on case to case )
Occupation should fall under the Demand list
English Proficiency: IELTS General Training (Score Depend on your profile)
An Australian permanent resident (permanent resident) is the name given to a non-citizen who is the holder of a permanent visa. A permanent resident can live, work and study without restriction in Australia.
A permanent resident has most of the rights and entitlements of a citizen, however there are differences:
A citizen has an automatic right of entry to Australia, however if a permanent resident chooses to travel internationally, they need to ensure they have a permanent visa with a valid travel authority if they wish to return to Australia as a permanent resident.
A citizen can vote in Australian Government elections. In most cases permanent residents cannot, however if a permanent resident was enrolled to vote (as a British subject) prior to 1984, they may remain eligible to vote.
Eligibility for Australian government services and benefits, for both citizens and non-citizens, is the responsibility of the government agency with policy responsibility for the service or benefit.
WHY CHOOSE US?
The permanent residence application process can be very complex, time consuming and difficult. It is therefore essential that if you are considering applying for Australian permanent residence, you get professional immigration help.
Novus Education with years of experience in the Australian Immigration field offers best solutions for your Australian PR processing with excellent IELTS Trainers, Counsellors and Immigration Lawyer who has several years of experience in the field advising you in every step of the process, starting from profile assessment.
The first step towards moving to Australia is to get an assessment of your specific situation. Call us today at 9100088186/87 for an assessment to see if you are eligible to move to Australia, or fill out request form for a free counselling with our experts.