GRE+IELTS Combo Pack For Only Rs 13,500/-

Novus Education is Proud To announce "GRE+IELTS" Combo Offer.
GRE+IELTS for just RS.13,500/-….
4.Flexible Batch & Coaching Options for GRE & IELTS . Weekday| Weekend| Crash Course Options
5.Dedicated Lab for practice
7.Dedicated Faculty and Assisting Trainer
8.A wide range of preparation materials and online practice
One Stop Shop for all your GRE & IELTS needs: Coaching, Mock Tests, Books & Slot booking
For more details get in touch with us,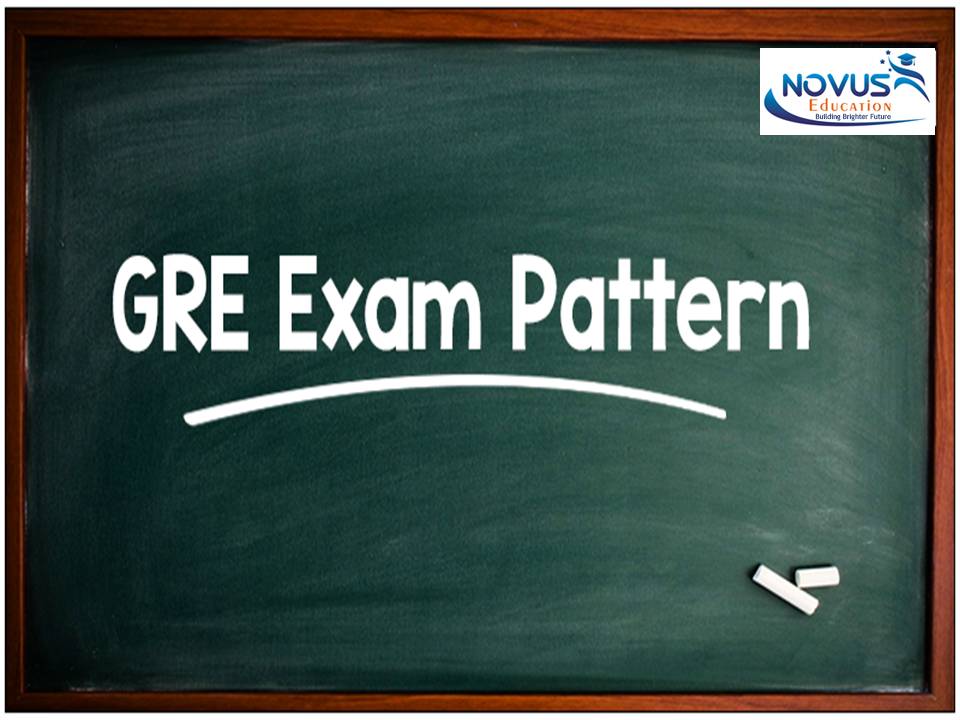 GRE Test Pattern 2018: ETS®– Educational Testing Service, GRE®exam conducting body has prescribed the test pattern of GRE 2018. GRE exam is conducted in two different formats, namely GRE General Test and GRE Subject Test. The GRE test pattern 2018 helps to evaluate a candidate's verbal, quantitative, critical thinking and analytical writing skills. The GRE General Test measures the overall aptitude in terms of academic skills of an aspirant. The skills are catagorised into three sections, Verbal Reasoning, Quantitative Reasoning and Analytical Writing. However, as per the GRE 2018 test pattern, the GRE Subject Test evaluates a candidate's knowledge in specific fields like Biology, Chemistry, Literature in English, Mathematics, Physics, and Psychology. Careers360, in this article, projects the GRE test pattern 2018 so that the candidates can check the same; plan and prepare accordingly.
As per the GRE 2018 test pattern, TheGRE 2018 is delivered in two formats: Computer-based test and Paper-based test. Candidates can opt for any one of the formats they wish to appear for and the mention of the same must be made during the GRE registration. The GRE test pattern 2018 of both the formats are quite similar. According to ETS, candidates can take the online GRE revised General Test once in every 21 days, up to five times within any continuous rolling 12-month period. The GRE 2018 test pattern in both the formats vary along with accordance to theGRE Syllabus 2018.
Understanding the test pattern of General GRE 2018
As per the GRE test pattern 2018, the total duration of the Computer-delivered GRE General test is 3 hours 45 minutes.
There are six sections with a 10-minute break following the third section. According to the GRE Test pattern 2018, the Unscored and the Research section do not count toward the actual GRE 2018 score. Research section may be included in place of the Unscored section. The Verbal Reasoning and Quantitative Reasoning sections are scored on 130–170 scales.
The Sections

Number of Questions

Allotted Time

Analytical Writing

One "Analyse an Issue" task and one "Analyse an Argument" task

30 minutes per task

Verbal Reasoning

(2 Sections)

20 questions per section

30 minutes per section

Quantitative Reasoning

(2 Sections)

20 questions per section

35 minutes per section

Unscored

Will vary

Will vary

Research

Will vary

Will vary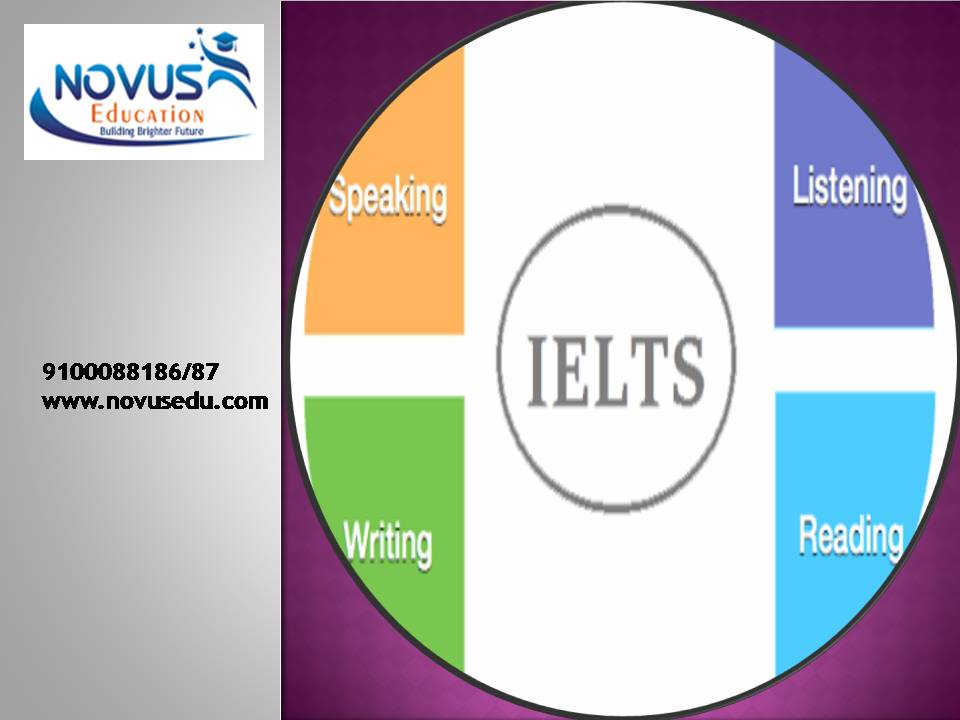 IELTS Test Pattern 2018 – The two major bodies responsible for formulating and designing the IELTS 2018 test pattern are Educational Testing Service (ETS) and British Council. British Council, IDP: IELTS Australia and Cambridge English Language Assessment conduct the IELTS 2018 test to measure a candidate's proficiency level in English language. The Test Pattern of IELTS 2018 is designed to reflect the daily life use of English in different walk of life; at study, at work, at play, and at social gathering. Having said that, there are two versions of the IELTS test, namely IELTS Academic and IELTS General Training and the results are graded on the unique IELTS 9-band scale for both the formats. In accordance with the IELTS test pattern 2018, both IELTS Academic and IELTS General Training are composed of four sections namely, Listening, Reading, Writing and Speaking. While each candidate is required to take the same Listening and Speaking modules in both the versions of the IELTS exam pattern 2018, it is the Reading and Writing modules that alters for the two versions – IELTS Academic and IELTS General Training. The total duration for the IELTS test is 2 hours 45 minutes. Listening, Reading and Writing tests are scheduled together while speaking test may either be taken on the same day or within seven days before or after the IELTS test of Listening, Reading and Writing modules.
According to the test pattern of IELTS 2018, the speaking test is conducted as a one-on-one test to assess a candidate's English communication skills. The candidates are put through a real-life conversation with a real person (not necessarily a native speaker) to get their English conversation skills tested. The responses are recorded by the examiner and later evaluated by the certified IELTS examiners.
IELTS Test Pattern 2018
| | | |
| --- | --- | --- |
| IELTS Test Component | Duration | Brief Description |
| Listening | 30 minutes | 4 sections, 40 items |
| Reading | 60 minutes | 3 sections, 40 items |
| Writing | 60 minutes | 2 tasks |
| Speaking | 11-14 minutes | 3 part one-on-one conversation |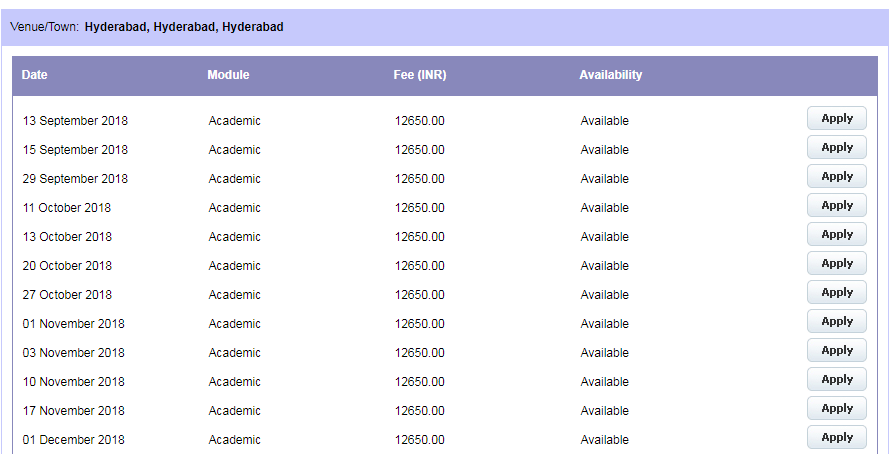 You can register for IELTS quickly and easily either online or by post/courier. We recommend online registration for quick and a hassle free experience.
To register, simply follow the steps below:
1. READ THE INFORMATION FOR CANDIDATES
Download and read the Information for Candidates which contains important information about the test format, the question types and the test results. Please note that IELTS is not recommended for candidates under the age of 16.
2. DECIDE WHICH VERSION OF THE TEST IS RIGHT FOR YOU
There are two versions of the IELTS test:
IELTS Academic: this is recommended for candidates who plan to undertake academic study.
IELTS General Training: this is recommended for candidates to use at work, work-related training or for migration.
Read our simple guide to help you decide which version of the test is right for you. It is strongly recommended that you also check with the organisations you wish to apply to before you book your test.
3. CHECK THE IELTS TEST DATES
There are a limited number of places for all our IELTS test sessions. IELTS test with the British Council are very popular, so we recommend that you register one month prior to make sure you get a place. Check the IELTS test dates.
You can use our online registration system to find up-to-date information about test dates and availability.
Please note: Your Listening, Reading and Writing tests will be completed on the same day. Your Speaking test may be offered on the same day, or up to a week before or after your main test day. You will receive notification if your Speaking test is on a different day to your main test day 5 days before the test.
4. REGISTER
The fee for registration is INR 12,650.
Register online by completing the following two steps.
1 Choose the test date and complete the application form online
2 Pay online by credit card / debit Card (Visa, Visa electron, Master Card)
Register through post/courier by completing the following three steps.
1 Download the IELTS registration form
2 Choose the test date and complete your application details
3 Pay by demand draft or by cash (To pay by cash visit the nearest ICICI bank with the ICICI payment slip)
On the registration form, please provide a Blue Dart courier serviceable address. The IELTS study book and the TRF will be despatched at the address you provide on the registration form.
You may check whether your address is covered by Blue Dart or not on the following link: http://www.bluedart.com/locationfinder_domestic.html
5. CHOOSE YOUR PAYMENT OPTIONS
If registering online / post / courier you can pay using the following methods:
• Credit and Debit card (on the website)
• Net Banking (on the website)
• Payment wallets (on the website)
• Cash (make cash payment at any ICICI bank branch by filling in the ICICI deposit slip
• Demand Draft (should be made to British Council and payable at New Delhi)
Please note – We do not accept cash or credit / debit card payments at any of our offices in India. 
Debit / Credit card used for online payment (on the website) must have international payment facility. Also, only three payment attempts can be made online against any single registration.
6. PREPARE AND SEND YOUR DOCUMENTS
Candidates that apply using the online application form and are paying online by credit/debit card:
• No documents required.
Candidates that apply using the online application form and are paying by ICICI deposit slip or demand draft must:
• Upload the scanned ICICI deposit slip in the candidate area or send it via courier
• Send the DD via courier
7. AFTER YOU REGISTER
Those registering online or through courier / post will receive an email containing access details to our free online preparation course – Road to IELTS, on successful realisation of the payment.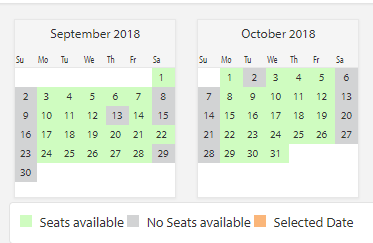 The computer-delivered 

GRE

® General Test is offered year-round at Prometric™ test centers, and also on specific dates at additional testing locations outside of the Prometric test center network. Appointments are scheduled on a first-come, first-served basis.
When selecting a test date, make sure your scores will be reported in time for your application deadlines. For computer-delivered tests, scores reports are sent to your designated score recipients approximately 10–15 days after your test date. Please allow time for delivery of scores and processing by the institution.
You can take the computer-delivered GRE General Test 

once every 21 days

, up to 

five times

 within any continuous rolling 12-month period (365 days). This applies even if you canceled your scores on a test taken previously. You may take the paper-delivered GRE General Test as often as it is offered.
To Register click here